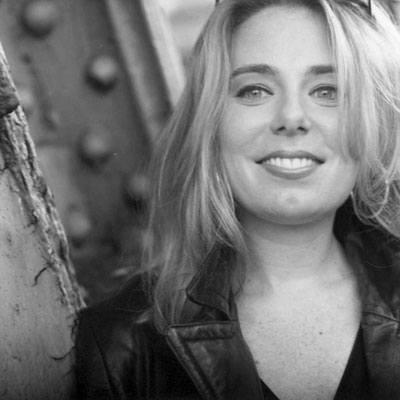 At a 10-Year Reunion, Old Songs and New Voices
Anemona Hartocollis, The New York Times / 2011-05-24
As if guided by sense memory, they took their positions from their gospel chorus days, only they were standing on a sidewalk on the Upper West Side.

Kelvin started it, slyly crooning the words "Oh happy day..." His former teacher echoed the line, and after a while, Vincent joined in with a heartfelt "He taught me howwww. ..."

Clapping and laughing, they eased into an Aland Island folk song about friendship, "Vem Kan Segla Förutan Vind," and then kept going, singing the rest of their repertory. Jamie, who had lost his high boy soprano, conducted.

As passers-by smiled indulgently, one student recalled, "That was Ashley's solo," and later, "That was where Pierre made everybody cry."

"How come you remember the songs?" their teacher asked.

"Because we were young and practiced a million times," Jamie said.

"In the shower," Eralis said.

"You helped me find my voice," Keshauna said.

Ten years ago, 24 children from Public School 86 in the Bronx went on an unlikely trip to the Aland Islands, a Swedish-speaking archipelago in Finland, with their music teacher, Johanna Grussner. They were part of the P.S. 86 Select Chorus that she had founded, and Ms. Grussner wanted to show them a different way of life, a place where the elementary school had 56 students, not 2,000; where teachers did not need megaphones to communicate; and where the students went out to recess even in winter, because there was "no bad weather, only bad clothes."

The trip seemed to show that anything was possible in New York City, even at P.S. 86, in the poor and working-class Kingsbridge section. It seemed that, for the students, it could be a life-changing moment. I believed in the transformational power of that trip as much as anybody, and wrote a series of articles for The New York Times and a book about it, "Seven Days of Possibilities: One Teacher, 24 Kids and the Music That Changed Their Lives Forever."

A few weeks ago, eight of the students who had gone to Finland got together for the first time in a decade for a reunion. Ms. Grussner flew in from Stockholm for the occasion. At the time of the trip, they were 11 and 12 years old; now, they were 21 and 22. Their teacher was 28 and just out of music school; now, she was nearly 40, a married woman with two young children.

The reunion was my chance to see how they had turned out — part "My Dinner With Andre," part longitudinal study.

What I discovered was, perhaps, the intransigence of social circumstances. The children whose family lives were the most stable — whose parents were the most accomplished — seemed to be traveling on an upward arc; those who had grown up on welfare, in broken homes, were more likely to seem stuck at that baseline, working in subsistence jobs.

The children who had been closest to their teacher, and who had formed the core of my book, were the ones who returned. They still treasured the memory of that trip, and the attention it had brought them, with one exception: Ashley Alvarez. Ashley, once a bony 11-year-old with a raspy voice, had stopped responding to Ms. Grussner's e-mails as the date of the reunion approached.

On the night of the reunion, the students found their way, one by one, to V&T pizzeria, chosen for its central location, at 110th Street and Amsterdam Avenue. Vincent Maldonado, having cleaned up his naughty-boy image, sauntered up at 7 p.m. in urban casual: yellow Aéropostale shirt, white shorts ending at mid-calf, spotless yellow sneakers, a big-faced watch and a hint of a goatee. Tattoos covered his arms: the Empire State Building, the Statue of Liberty, the letters BX and, on his right shoulder, his mother's name, Ruth.

He hugged his teacher the longest, and when he pulled away, his eyes were wet. "You still have the keyboard?" Ms. Grussner asked.

"Yes," Mr. Maldonado replied.

"You still have the keyboard!" Ms. Grussner exulted.

She had given her keyboard to him on an impulse when she left New York City, and he still noodles around on it. But the boy who had once been a regular visitor to the principal's office, and whose mother had supplemented her public assistance by making party favors, was now dispensing his roguish charm at a customer service job at Modell's, the sporting goods chain.

"Customers come in, and I assess what they like," Mr. Maldonado said.

"Do you like it?" Ms. Grussner asked.

"It pays the bills," he said. "I want to say I like it, but it pays the bills."

Years of educational research have found that the biggest predictor of academic achievement is a child's family background, particularly the mother's level of education, and Jamie Flores seemed like living proof.

He arrived holding a textbook called "Basic Medical Endocrinology," which he had been studying on the subway. Once the shortest boy in the chorus, with big, dark eyes and thick black bangs, he was now a muscular 5-foot-8, and his hair was shorn in a crew cut.

Years ago, his mother had gone to Brooklyn Tech, one of the city's test-based high schools. Jamie excelled at Celia Cruz Bronx High School of Music and was accepted at New York University, where he is a biology major studying for an M.D. and a Ph.D. He studied piano at Juilliard during high school, affirming Ms. Grussner's belief that he was probably the most talented member of the chorus. Even now, he said, he retreats to the practice rooms to play when he is under stress.

"I got three hours of sleep last night," Mr. Flores said at the reunion, guzzling from a mug of coffee, then joining Mr. Maldonado in a rum and coke. The transition from the Bronx to Washington Square Park had its rough spots.

"N.Y.U. compared to my high school academics was like, I was like the dumb Latino trying to struggle," Mr. Flores said, with ruefulness and bravado. "I went from, like, almost passing Math B to, like, college calculus." Sophomore year was brutal, and he thought about giving up. "After that, it all got better; something clicked," he said. "I drank some smart juice or something."

Erica Davies, still tall and swanlike, glided in three hours late, admitting that she had been a little nervous about coming, but adding: "As soon as I looked in the window, I was like, Yes! I know everybody." The daughter of a preschool teacher, she went to the Ethical Culture Fieldston School on a scholarship. She is now studying economics at Lehman College, in the Bronx. The pizzeria reminded her of private school. "I used to wish I lived in this neighborhood," she said wistfully. "Most of my friends in high school lived between 72nd and 110th, on Riverside Drive and Central Park West."

Between pizza and tiramisù, the group went outside to take pictures. One of the girls worried that Ms. Grussner, in ballet flats and leggings, looked frail. "I used to wear heels a lot, but my legs are too weak; they can't really make it anymore," Ms. Grussner said, her only allusion to the diagnosis of muscular dystrophy that contributed to her decision to move back home.

Pictures led to the impromptu concert, and by the end of it, they were talking about another reunion, in five years this time, in Aland, or maybe in Stockholm, where Ms. Grussner lives. "How are we going to raise the money for the next trip?" Ms. Grussner asked.

"Let's perform in Washington Square Park," Mr. Flores said. "I'll take out more student loans, whatever."

The restaurant threw them out at midnight. As the metal security gate was lowered behind them, they lingered on the sidewalk. They started up a chant of "Five, five, five...," sealing their promise by clasping hands.

But without Ashley, the reunion hadn't felt complete to me. She had been one of the more vulnerable children, placed in therapy after she wrote in class that she wanted to die. Yet she was also one of the pluckier ones, and I had long wondered what had happened to her. So I set out to find her.

I discovered her on Facebook, where she described herself as "20 years young with 2 beautiful daughters." (She actually turned 21 five days before the reunion.) It made me sad that she sounded so prematurely old.

After putting me off for a few days, she agreed to meet. I recognized the Fifth Avenue address; it was her grandmother's apartment, in a building with uniformed doormen, on the invisible boundary between the wealthy Upper East Side and scrappy East Harlem. She still had the puckish demeanor and raspy, Janis Joplin-like voice of her days in the P.S. 86 chorus, but she does not sing anymore. She is going to school to get her G.E.D. and a two-year college degree, and hopes to become a nurse, like her grandmother.

Ms. Alvarez introduced me to her bright, chatty daughters, Dynasty, 3, and Catalina, 2. Their father is in jail. Ms. Alvarez had moved in with her grandmother, but they quarreled. Now the younger woman spends $400 a month — she makes $7.50 an hour selling jeans on Canal Street — to rent a room from a friend.

She had really wanted to go to the reunion, she said, but could not get time off from work. I was not sure I believed her. I think she stayed away for the same reason that most people avoid reunions: because they are afraid of being judged. But what she said next made me wonder if one passionate teacher could make a difference after all.

The day after the reunion, Ms. Alvarez took the M4 bus up Madison Avenue. It turned left onto 110th Street. When it got to Amsterdam Avenue, she got off and walked to V&T's. She did not expect to see her classmates. But she wanted to be where they had been.

"I sat there and ate," she said, and she thought about a trip to Finland, a long time ago.